Disney Infinity: Toy Box Starter Pack (2.0 Edition) available now in Nordic retail stores!
10 Nov 2014, Posted by Newsroom
in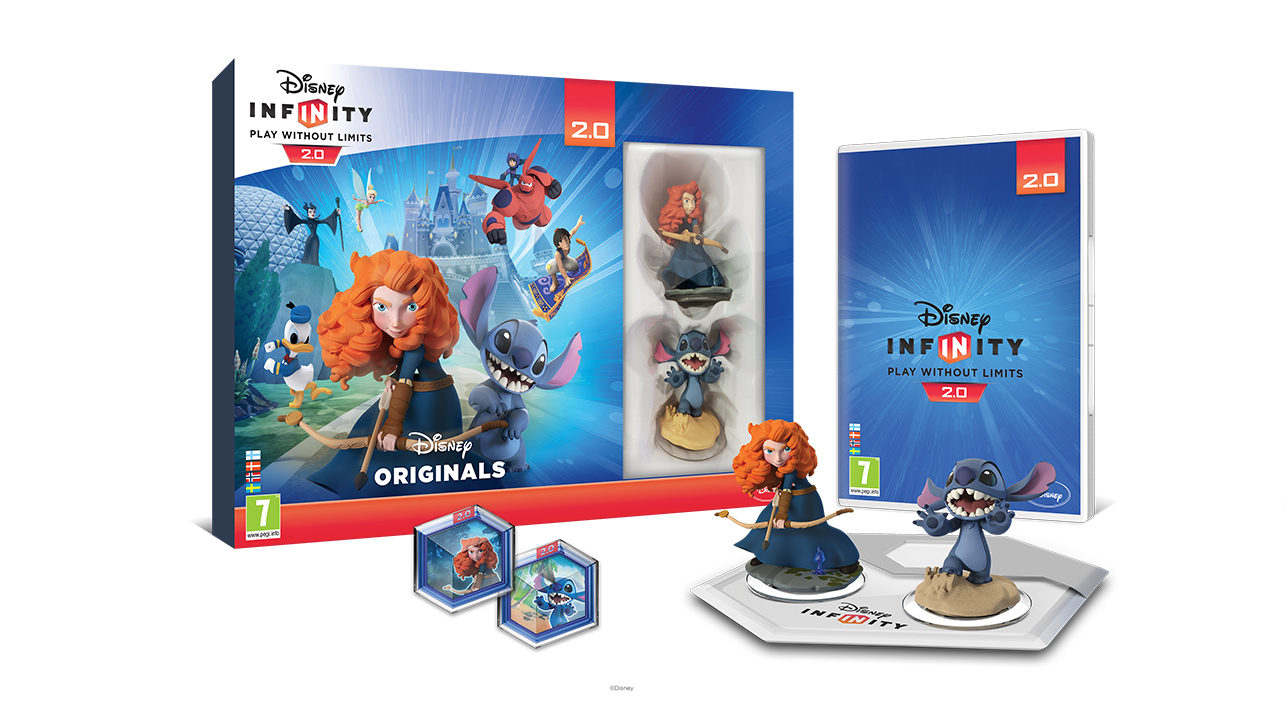 Disney Interactive delivers Disney-Themed Starter Pack and Disney originals figures in time for the Holidays
Disney Interactive just announced the availability of the Disney Infinity: Toy Box Starter Pack (2.0 Edition), a special Disney-themed Starter Pack featuring fan favorites Merida and Stitch and new Toy Box Games set in the worlds of "Lilo and Stitch" and "Brave,". The company also announced the launch of its Disney Originals figures including Donald Duck, Tinker Bell, Maleficent and Aladdin, as well as Hiro and Baymax from the upcoming Walt Disney Animation Studios film "Big Hero 6."
This unique Starter Pack allows fans to begin their Disney Infinity (2.0 Edition) experience using existing Disney figures and Power Discs, new Disney Originals characters, and the latest additions from the recently launched Disney Infinity: Marvel Super Heroes game.
"It's important for us to offer Disney fans an alternative entry point to the Disney Infinity sequel this holiday season, and the Disney Infinity: Toy Box Starter Pack is a great way for fans to experience the game and the new Toy Box 2.0," said John Blackburn, Senior Vice President and General Manager of Disney Infinity. "We built an entirely new Toy Box for this year's version of Disney Infinity and we can't wait to see what our fans will create."