Hollywood närmar sig Stockholm
10 Feb 2015, Posted by Newsroom
in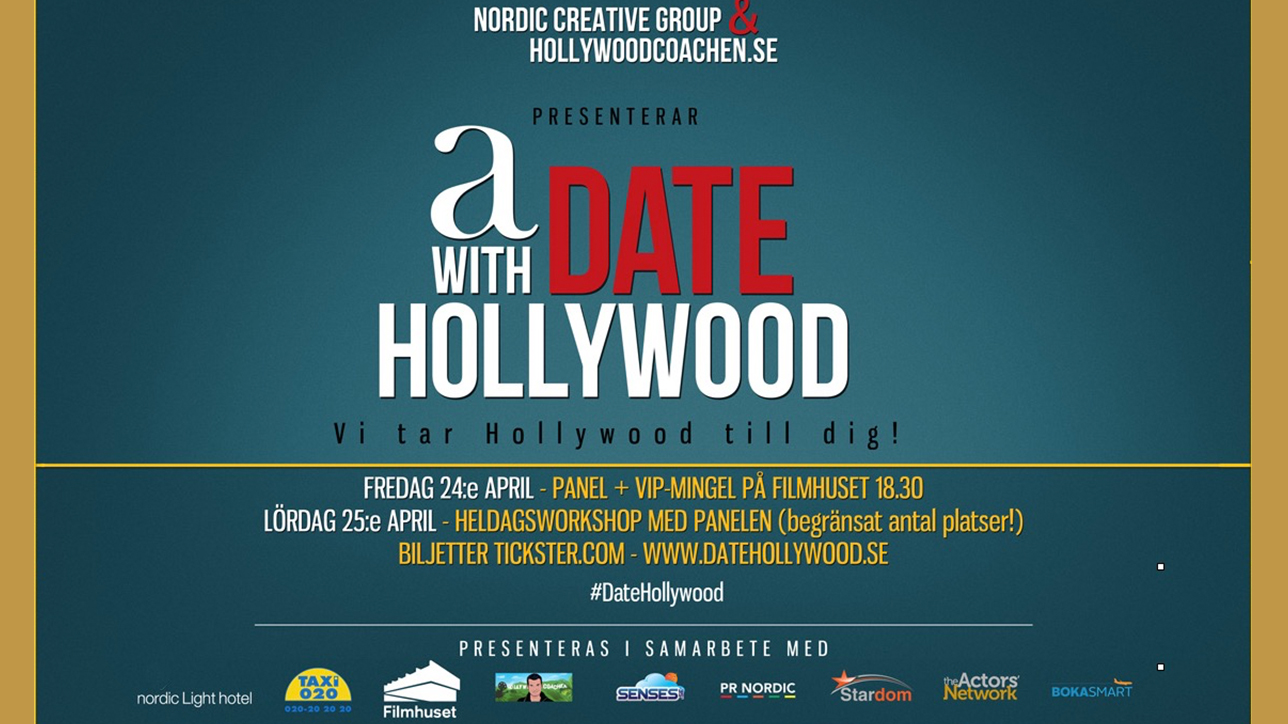 Fyra gäster från filmbranschen i Los Angeles kommer att för första gången besöka Stockholm och Filmhuset för att inspirera, träffa och workshoppa med svenska skådespelare, manusförfattare, regissörer och producenter.
Stockholm 10 februari – Tvådagarseventet A Date with Hollywood äger rum 24-25 april på Filmhuset i Stockholm och där får man som deltagare chansen att både lyssna, ställa frågor, träffa och låta sig inspireras av manager-duon Ruth Bornhauser och Eric Williams, rollsättaren Jami Rudofsky och tv-skådespelaren Kevin E West. Moderator för kvällen är tv-aktuella, svenska skådisen Christian Magdu.
"Jag jobbar just nu för fullt med säsong 3 av Showtime-serien Masters of Sex (visas på HBO Nordic i Sverige) och ser enormt mycket fram emot att få träffa svenska skådespelare och filmare på A Date with Hollywood i april", hälsar Jami Rudofsky, som bland annat också rollsatt kult-serien Gilmore Girls och nyligen en tv-pilot för Jerry Bruckheimer och Michael Bay.
Mer information
Om eventet och hur man deltar finns på www.datehollywood.se.