NetEase Games' Asymmetrical Survival Horror Game Resets Rank Match and Logic Path, and Adds New Challenging Quests and a Chivalrous Cowboy Survivor  
GUANGZHOU, China. – Sept. 25, 2018 – NetEase, Inc. has today announced the launch of Season Two in Identity V, the company's 4 vs 1 survival horror mobile game. Season Two brings new daring challenges for players to attempt, bigger and better rewards to reap, and introduces fresh blood into Identity V with the addition of a new survivor in the form of a cowboy, Kevin Alonso. Developed in partnership with Behaviour Digital, Identity V is available as a free-to-download game for iOS and Android devices. 
Season Two Begins!
After a fantastic first season, Identity V is kicking off Season Two with a bang! Rank Matches and the Logic Path will be reset and Deduction quests will be available to even more detectives.
The Logic Path will be reset meaning players can begin their progression again and advance to gain special items and rewards, including the never-before-seen costumes: Perfumer's Wild Bluebell, The Mind's Eye's Schoolyard Red, Coordinator's Server, and Forward's Sleeping Mr. Bunny.
Deduction Quests are now available to more survivors including Coordinator, The Mind's Eye, Jack and Smiley Face! Players who complete their quest will receive their character's special deduction costume.
New Season means new prizes! Detectives who complete the trials ahead of them can look forward to lining their pockets with unique precious items to aid them in their survival. 
A Cowboy Rides Into Town 
A new survivor has arrived at the manor! In Season Two players will encounter Kevin Alonso, the Cowboy, who brings his old school chivalry and powerful lasso to defend the hunters' attacks.
Lasso in hand, the Cowboy can wield his lariat to lash onto teammates who may be in danger and carry them on his back to safety. Whether they're bound to balloons or a rocket chair, he can lasso them to himself and make a run for it. As a horseback hero, he also stuns hunters for 20% longer than normal when he hits them with a pallet.
Who says chivalry is dead? The capable Cowboy excels at saving other characters and is especially inclined to protect female team members and, in a bid to impress them, even decodes ciphers faster alongside them. 
A press kit including screenshots, and a logo for Identity V and Season Two can be downloaded HERE.
For more information about Identity V, please visit us on Facebook: www.facebook.com/IdentityV or the official Identity V website: https://idv.163.com/.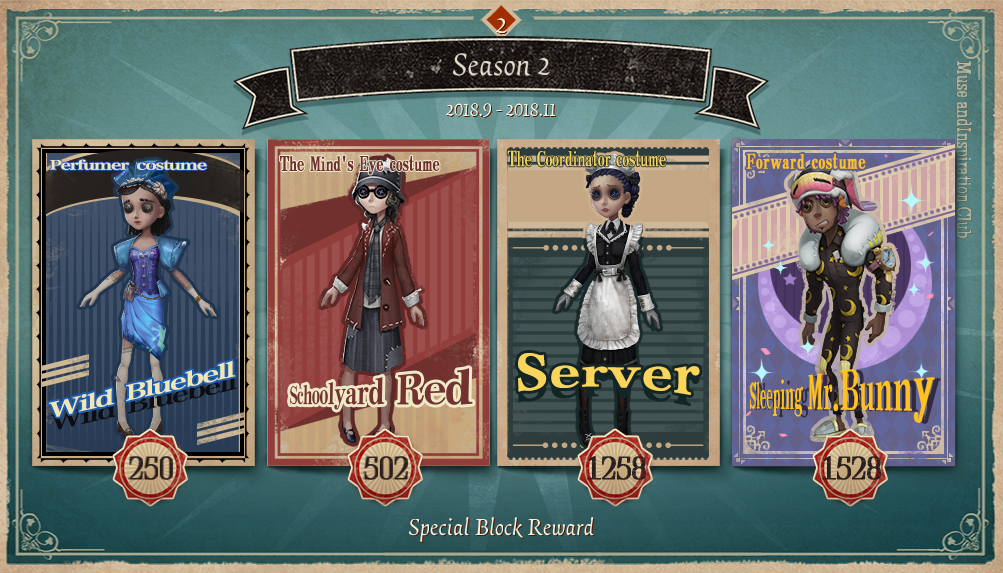 About NetEase
NetEase, Inc. (NASDAQ: NTES) is a leading internet technology company in China. Dedicated to providing online services centered around content, community, communication and commerce,NetEase develops and operates some of China's most popular PC-client and mobile games, advertising services, e-mail services and e-commerce platforms. In partnership with Blizzard Entertainment, Mojang AB (a Microsoft subsidiary) and other global game developers, NetEase also operates some of the most popular international online games in China. For more information, please visit: http://ir.netease.com/. For more information about NetEase Games, please visit  www.netease-na.com