DANSKERBRAG TIL EUROPÆISK LEAGUE OF LEGENDS FINALE
09 Apr 2018, Posted by Games
in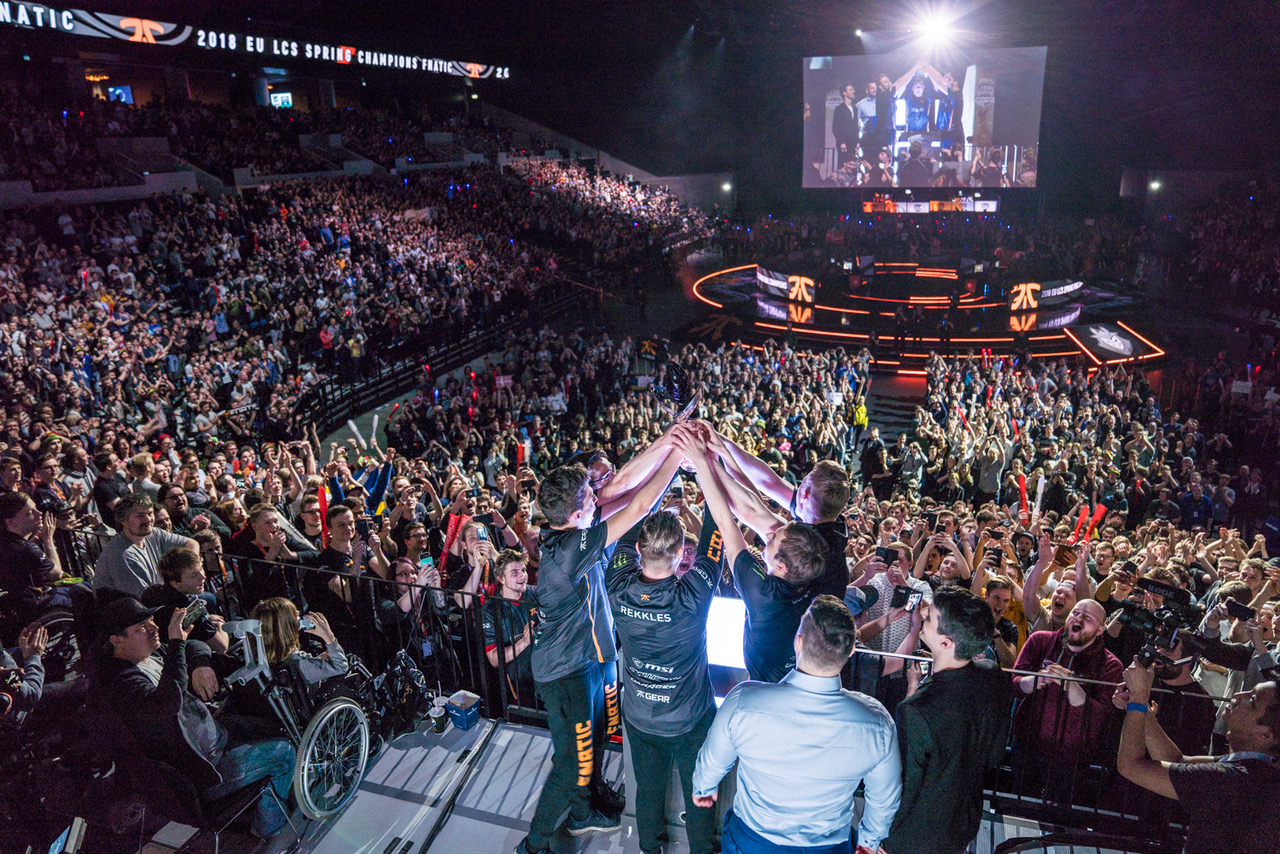 Det britiske hold Fnatic dominerede mod det spanske G2 Esports i udsolgt Royal Arena!
Der var i går søndag dømt stort danskerbrag ved de europæiske forårsfinaler i computerspillet League of Legends. Det britiske hold Fnatic med de to danskere Rasmus "Caps" Winther og Mads "Broxah" Bock-Pedersen skulle dyste imod det spanske hold G2 med danske Martin "Wunder" Hansen ombord. Ved den udsolgte finale, som også er den største eSport begivenhed af sin slags på dansk jord, gjorde Fnatic rent bord og tog sejren efter 3 kampe mod G2 Esports, hvor det samlet resultat blev 3-0. Med sejren har Fnatic, Rasmus "Caps" Winther og Mads "Broxah" Bock-Pedersen kvalificeret sig til at repræsentere Europa ved Mid-Season Invitational, den 18-20 April i Paris, som er turneringen mellem mestrene fra hver af verdens kontinenter.  
Lørdag var kampen om tredjeplads turneringen, hvor tyske Splyce med danske Kasper "Kobbe" Kobberup overraskede med sejren 3-2 i en ellers meget tæt kamp over franske Team Vitality
Spillet League of Legends der er lavet af RIOT Games, har siden udgivelsen sat uset standarter indenfor gaming og eSport. Med mere end 1.3 milliarder timers gameplay og over 100 millioner aktive spillere om måneden, er League of Legends i dag verdens største computerspil. 
Flere billeder fra finalerne i Royal Arena kan findes her