New Trailer Teases Exciting Content Coming on May 22
May 11, 2018 – Square Enix® announced today that Under the Moonlight, the latest update to FINAL FANTASY® XIV: Stormblood™, will arrive on May 22. This highly anticipated patch introduces the next chapter of the Ivalice 24-man raid series alongside new quests, trial and dungeon, and much more.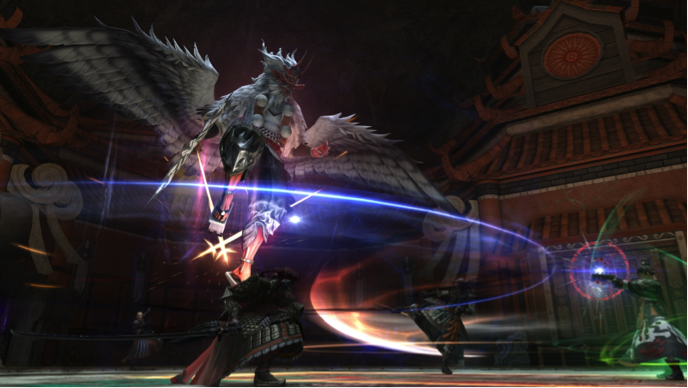 Released today, the official trailer for Patch 4.3 gives a first look at much of the upcoming content and is available here: https://youtu.be/pvFB87gL9oo  
The Patch 4.3 series will introduce a wealth of content and include a number of additional content updates. Details on content to be released in these patches are listed below:
• New Main Scenario Quests – The Stormblood storyline continues in the far-eastern land of Doma.
• New Sidequests
• New 24-man Alliance Raid – The second chapter of the popular Return to Ivalice series takes players to the Ridorana Lighthouse.
• New Trial and Dungeon
• New Beast Tribe Quests: The Namazu – A new series focused on quests for the Disciples of the Hand and Land.
• New Ultimate Difficulty Raid (Patch 4.31) – Players seeking the greatest challenges may test their skills against this new incarnation of Ultima Weapon.
• New Deep Dungeon: Heaven-on-High (Patch 4.35) – Explore the 100-floor tower within the Ruby Sea.
• The Next Installment of The Forbidden Land, Eureka – The Pagos Expedition (Patch 4.36)
• Cross-world Linkshells – A new linkshell chat system will allow players to communicate across servers within their data center with ease.
• Updates to jobs, PvP, glamour system, housing, performance actions, new powerful gear and more.
Through June 26, FINAL FANTASY XIV players can collect in-game rewards by inviting old friends who have been inactive in the game for at least 90 days. The Callback Campaign will reunite players while rewarding both parties with in-game items. Further details may be found here: https://eu.finalfantasyxiv.com/lodestone/special/callback/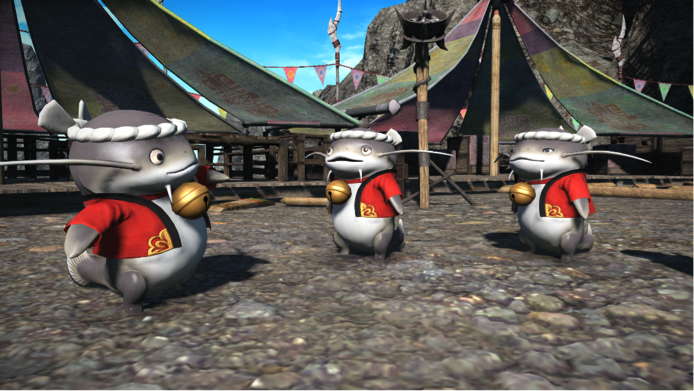 All editions of FINAL FANTASY XIV Online, including the FINAL FANTASY XIV: Stormblood expansion, can be purchased through the Square Enix Online Store here: http://sqex.to/FFXIVStore
Related Links:
Official Stormblood Site: http://eu.finalfantasyxiv.com/stormblood/  
Free Trial Site: http://freetrial.finalfantasyxiv.com/ 
The Lodestone®: http://eu.finalfantasyxiv.com/ 
Official Facebook: https://www.facebook.com/FinalFantasyXIV/ 
Official Twitter: @FF_XIV_EN
Official Instagram: @ffxiv
About Square Enix Ltd.
Square Enix Ltd. develops, publishes, distributes and licenses SQUARE ENIX®, EIDOS® and TAITO® branded entertainment content in Europe and other PAL territories as part of the Square Enix group of companies. Square Enix Ltd. also has a global network of leading development studios such as Crystal Dynamics® and Eidos Montréal. The Square Enix group of companies boasts a valuable portfolio of intellectual property including: FINAL FANTASY®, which has sold over 135 million units worldwide; DRAGON QUEST®, which has sold over 75 million units worldwide; TOMB RAIDER®, which has sold over 63 million units worldwide; and the legendary SPACE INVADERS®. Square Enix Ltd. is a London-based, wholly-owned subsidiary of Square Enix Holdings Co., Ltd.
More information on Square Enix Ltd. can be found at http://eu.square-enix.com/en
FINAL FANTASY XIV © 2010 – 2018 SQUARE ENIX CO., LTD. All Rights Reserved.
STORMBLOOD, the FINAL FANTASY XIV STORMBLOOD logo, CRYSTAL DYNAMICS, EIDOS, EORZEA, FINAL FANTASY, the FINAL FANTASY logo, THE LODESTONE, SPACE INVADERS, SQUARE ENIX, the SQUARE ENIX logo, TAITO and TOMB RAIDER are registered trademarks or trademarks of the Square Enix group of companies. All other trademarks are properties of their respective owners.