Terminator: Genisys
13 Oct 2015, Posted by Newsroom
in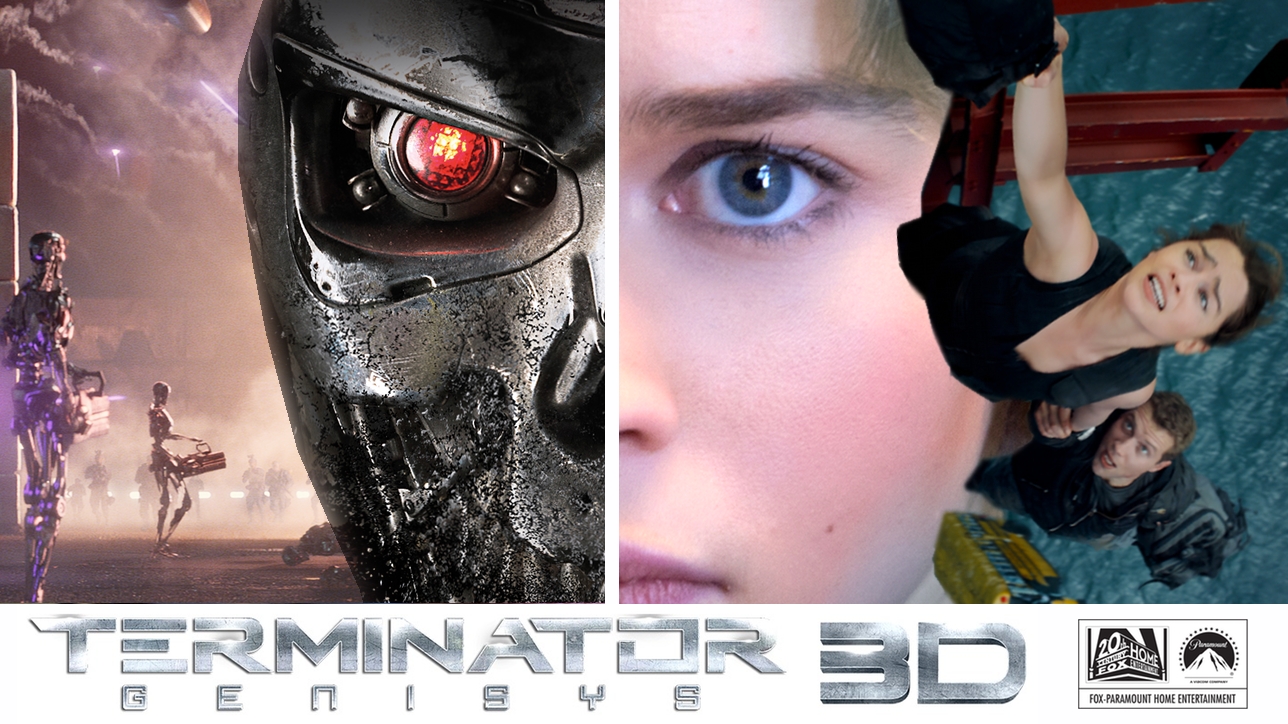 Sarah Connor, SkyNet og ny Terminator
–  ude d. 5. november på 3DBD, BD samt DVD
2015.10.13 – Termiator: Genisys er fuld action, futuristisk historiefortælling – I denne nye Terminator-film er der igen dømt kamp mellem mand og maskine. Sergant Kyle Reese bliver sendt tilbage fra 2029 til 1984 for at beskytte Sarah Connor. Men uforudsete hændelser forandre fortiden og truer nu hele menneskehedens fremtid. Nu må Reese (Jai Courtney, The Divergent Series), Sarah (Emilia Clarke, Game of Thrones) og hendes vogter (Arnold Schwarzenegger) redde verden i "en af årets bedste actionfilm".
Terminator: Genisys er den femte film i Terminator universet. Action, fremtid, fortid og en om-skrevet historie fortæller underholdende og interessant om Kyle Reese's første møde med Sarah Connor i dette fængende science fiction hit. Terminator: Genisys dækker også flere 'familie-forvridninger', grundet filmens tidsrejser.
Ny Mission, ny trussel og ny skæbne – SkyNet har lagt store planer for fremtiden og Sarah Connor er ikke inviteret. Derfor har det onde robot forsvarsnet-netværk udarbejdet en ny og mere agil Terminator, som ikke bare teknisk overgår før sete modeller; Den har også et stærkt menneskeligt islæt.
Ternimator: Genisys er instrueret af Alan Taylor, som har været bag kameraet for flere Game of Thrones episoder samt Thor: The Dark World.
Filmen kan købes i butikkerne i fantastisk flot 3DHD+BD Combo, i BD HD samt standard DVD versioner.
BD har den vildt flotte Atmos format, for dem der virkeligt kredser for den utimative Terminator: Genisys oplevelse.
Terminator: Genisys kan ses via VOD på release dagen og købes som DHD 2015.10.20
Terminator: Genisys 3DBD+BD Combo version inderholder film i 3DHD samt HD version
Terminator: Genisys BD version indeholder film i HD version
Atmos lyd muligt
Bonus:
Family Dynamics

Infiltration and Termination 

Upgrades: LETTERBOX V

FX of Terminator: Genisys
Terminator: Genisys BD version indeholder film i HD version
Atmos lyd muligt
Bonus:
Family Dynamics

Infiltration and Termination 

Upgrades: LETTERBOX V

FX of Terminator: Genisys
Terminator: Genisys DVD version indeholder film i SD version
Bonus: