Ryse: Son of Rome is coming to PC
08 Aug 2014, Posted by Newsroom
in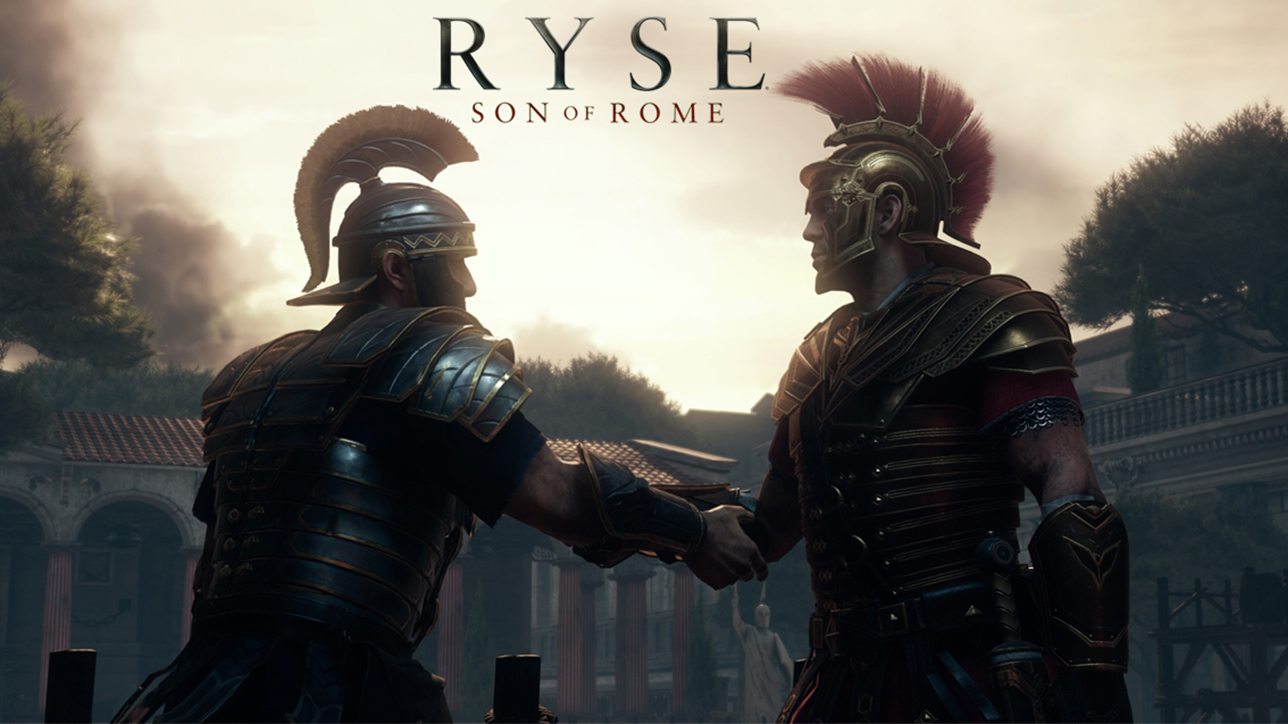 Copenhagen, Denmark, 07 August 2014 – Ryse: Son of Rome, is coming to PC this Fall. While Crytek will publish the game on digital channels, they will collaborate with the co-publishing partner Deep Silver for the boxed version distribution to retail stores. In addition, all of the Ryse: Son of Rome DLC packages that have been created and released since launch will be included in the PC version. 

"We are bringing the Ryse experience to PC, with 4K resolution support," says Carl Jones, Director of Business Development at Crytek. "4K gaming is another leap in graphics quality for PC gamers and Ryse is the perfect showcase for what's now possible in high-end PC games.  We've given our team the opportunity to show what CRYENGINE can really achieve, without compromising quality, thanks to the incredible hardware available now to PC gamers.  Ryse will be a benchmark PC graphics showcase this year and probably for a long time in future.  Our community asked for a Ryse PC version, and we have the means and technology to deliver this title with the highest quality possible."

The PC version of Ryse will come with bonus material originally released as downloadable content, including: The Colosseum Pack containing two character skins and two Arena maps; the Mars' Chosen Pack containing one new character skin, four Arena maps, and the new Survival mode; the Duel of Fates Pack containing two character skins, two Arena maps, and one additional Survival map; and the Morituri Pack, with three new Arena maps, two Survival maps, and five solo Arena maps. Finally, PC players will also have instant access to the Ruins multiplayer map and the "Legionnaire's Trust" sword initially released as part of a special edition of the game. 

Press assets
New assets are available: Please click here to download
About Crytek 
Crytek GmbH ("Crytek") is an independent company at the forefront of the interactive entertainment industry, and is dedicated to pushing the boundaries of gaming by creating standout experiences for PC, Xbox One, PlayStation®4, Wii UTM, Xbox 360, PlayStation®3, iOS and Android using their cutting-edge 3D-Game-Technology, CRYENGINE®.
The company's headquarters are in Frankfurt am Main (Germany). Crytek also has studios in Kiev (Ukraine), Budapest (Hungary), Sofia (Bulgaria), Seoul (South Korea), Nottingham (UK), Shanghai (China), Istanbul (Turkey) and Austin (USA).
Since its foundation in 1999, Crytek has consistently been recognized for excellence in its field, earning accolades such as the 2011 Develop Award for Best Independent Studio, and two Red Dot Design Awards (in 2010 and 2013). Its multi-award winning games include Far Cry®, Crysis® (awarded best PC Game of E3 2007 and Best Technology at the 2008 Game Developers Choice Awards), Crysis Warhead® (awarded Best Graphics Technology at IGN Best of 2008 Awards), Crysis® 2 (awarded Best Shooter of E3 2010 and Gamescom 2010), Crysis® 3, Ryse: Son of Rome and Warface (awarded Best Social/Casual/Online Game of Gamescom 2012). For more information, please visit www.crytek.com.
About Deep Silver
Deep Silver develops and distributes interactive games for all platforms. The Deep Silver label means to captivate all gamers who have a passion for thrilling gameplay in exciting game worlds. Deep Silver works with its partners to achieve a maximum of success while maintaining the highest possible quality, always focusing on what the customer desires.
Deep Silver has published more than 200 games since 2003, including its own brands like the open world extravaganza Saints Row, the zombie action franchise Dead Island, the grim post-apocalyptic future of the Metro series and action packed role-playing from the Sacred world. Upcoming highlights from Deep Silver include Dead Island 2 and Homefront: The Revolution. Deep Silver also owns the development studios Deep Silver Fishlabs in Hamburg, Germany, Deep Silver Volition based in Champaign, IL, USA, and Deep Silver Dambuster Studios in Nottingham, UK. For more information please visit www.deepsilver.com
Koch Media is a leading producer and distributor of digital entertainment products (software, games and films). The company's own publishing activities, marketing and distribution extend throughout Europe and the USA. The Koch Media group has more than 20 years of experience in the digital media business, and has risen to become the number one distributor in Europe. It has also formed strategic alliances with numerous games and software publishers: Bethesda, Capcom, Kaspersky Labs, NC SOFT, Sega, Square Enix and Tecmo-Koei, etc. in various European countries. With Headquarters in Planegg near Munich/Germany, Koch Media owns branches in Germany, England, France, Austria, Switzerland, Italy, Spain, the Nordic regions, Benelux and the United States. www.kochmedia.com